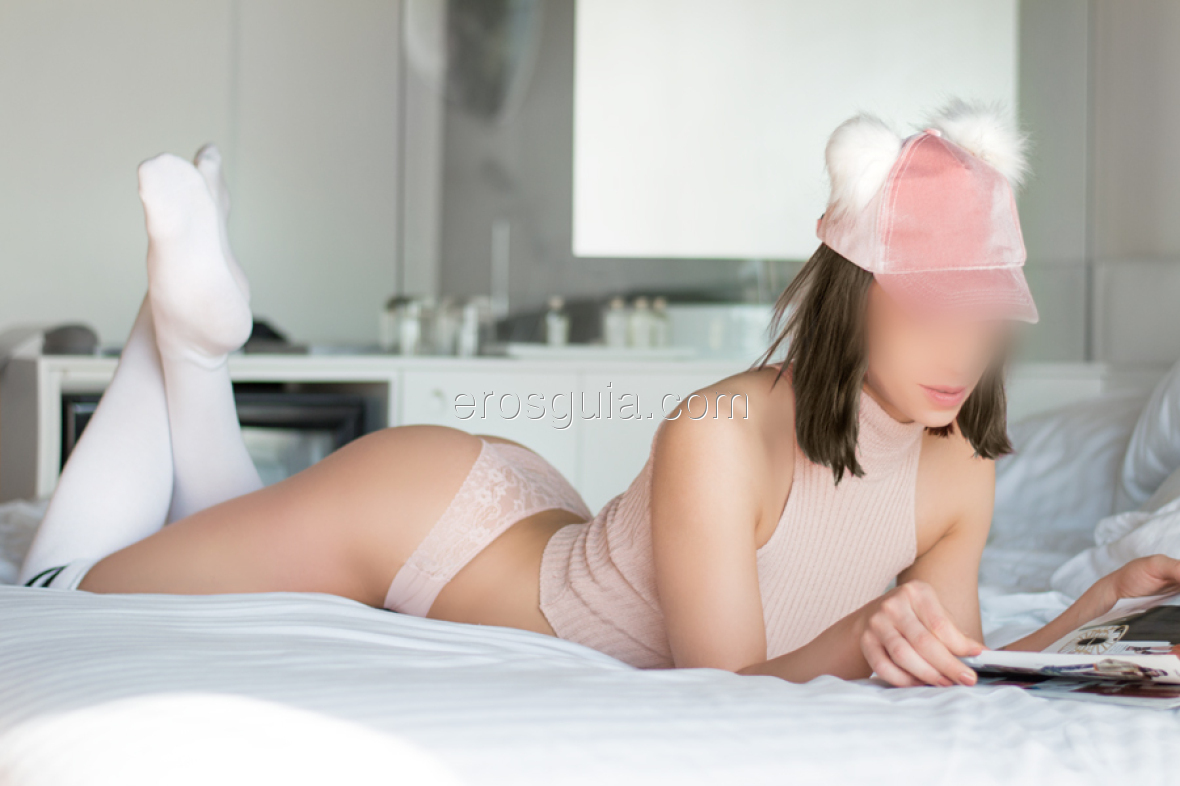 Lena Teen
Escort in Barcelona
Hello everybody, I'm Lena. I've just arrived in town as a Erasmus student and I feel very lonely.

I know you'll want to meet me. My green eyes, with a white and perfect smile, a lovely face and a young body ready to be all yours. I'm very sweet, I've also traveled a lot around the world so I can... Read more
Hello everybody, I'm Lena. I've just arrived in town as a Erasmus student and I feel very lonely.

I know you'll want to meet me. My green eyes, with a white and perfect smile, a lovely face and a young body ready to be all yours. I'm very sweet, I've also traveled a lot around the world so I can show you all those experiences and charms I've learned.

I only speak a little Spanish, why don't you teach me?