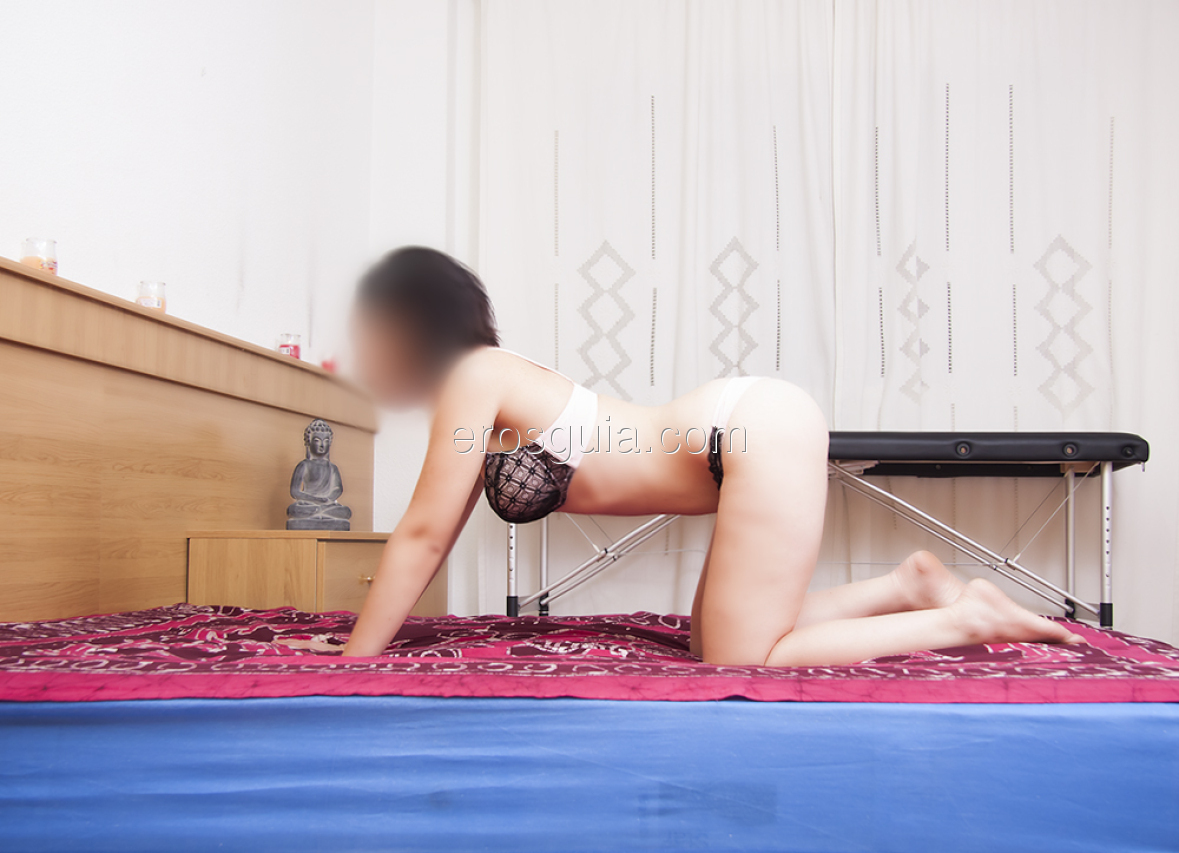 Lydia
Escort in Valencia
654 789

XXX
SEE PHONE
WhatsApp!
Tell you saw in Erosguia, Thanks!
I'm Lydia, a sweet girl from Valencia, sensual and very affectionate, I'll treat you like never before and in my hands you'll feel totally different, I'm not just another girl, you'll notice as soon as you meet me.

I'm a very natural woman, very friendly and with a great sense of humor, well educated and with an overwhelming personality. I'm a certified professional masseuse, I can offer you a wide variety of massages on a stretcher or tatami, highly professional massages, come and try her if you're tired of scams or not good massages, call me and you'll enjoy the massage, from the most professional to the most erotic, you won't regret it. If you're not looking for massages I can also offer you unique moments of eroticism and passion, you just have to ask me, my treatment to you will be like a unique and exclusive girlfriend, try it. If you know me you already know and if you don't after doing so you won't want to try another, let yourself go by my smooth hands and you'll obtain pleasure with a massage like you've never imagined. relaxing massages, sport, sensitive, body to body, lingam, nuru, all kind of endings.

I receive at a quiet and very discreet place, I always work with a booking in advance on a schedule from 11 to 19 from Monday to Friday.
| | |
| --- | --- |
| City | Valencia |
| Country | España |
| Age | 30 years |
| Weight | 51 kg. |
| Height | 160 cm. |
| Languages | Spanish, Catalan, English |
| Services | |
| Price | Price on request |
< PREV
Lydia
654 789

XXX
SEE PHONE
Tell you saw in Erosguia, Thanks!
NEXT >
If the photos on this escort are false, you can report them here. Where have you seen these pictures?