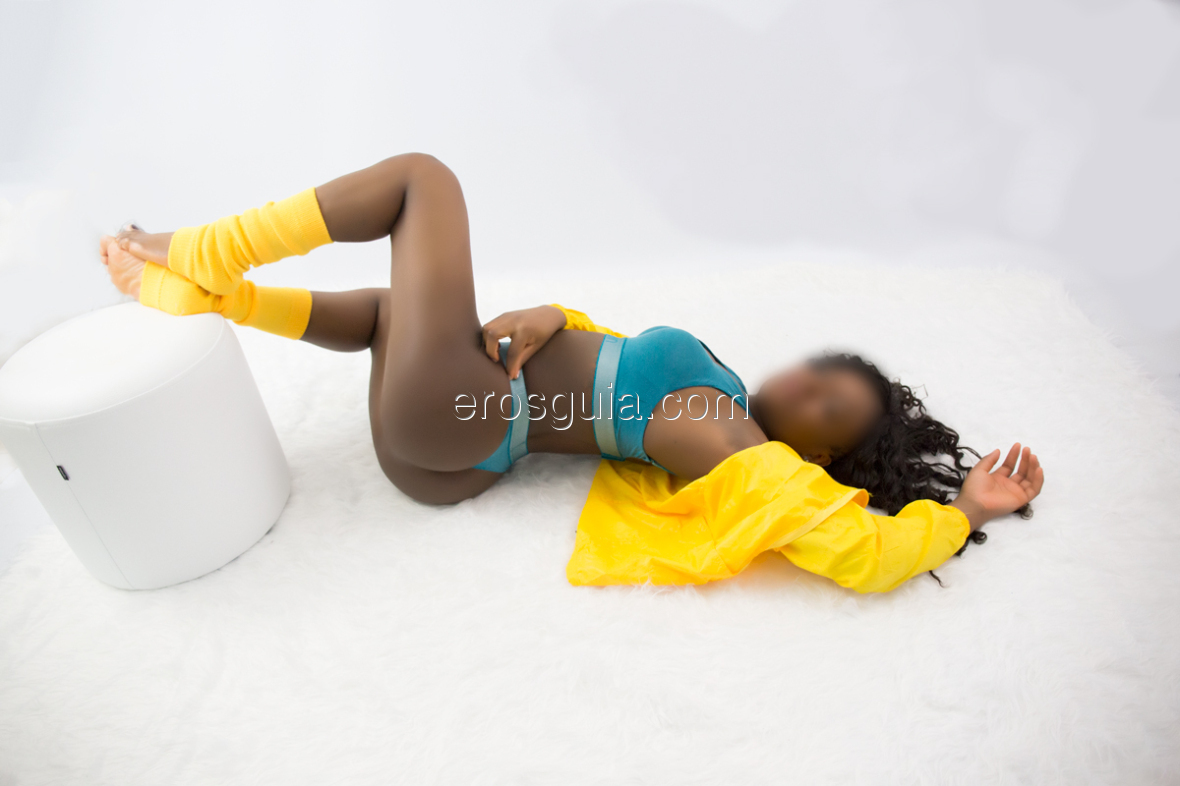 Eva
Escort in Madrid
Hello, I'm Eva, a 20 years old university student escort.

I'm from Liberia and in my country women are stunning, real ebony beauties and only the most exclusive palates have the chance to taste us. I have a beautiful body, slim and gorgeous, and a delicious face. If you like sex and partying, I'm... Read more
Hello, I'm Eva, a 20 years old university student escort.

I'm from Liberia and in my country women are stunning, real ebony beauties and only the most exclusive palates have the chance to taste us. I have a beautiful body, slim and gorgeous, and a delicious face. If you like sex and partying, I'm your best option.

I'm pleasure in a pure state. I can visit you at your hotel or domicile or you can come to the most impressive chalet in town, with a unique decoration and totally new. I'm waiting for you love.