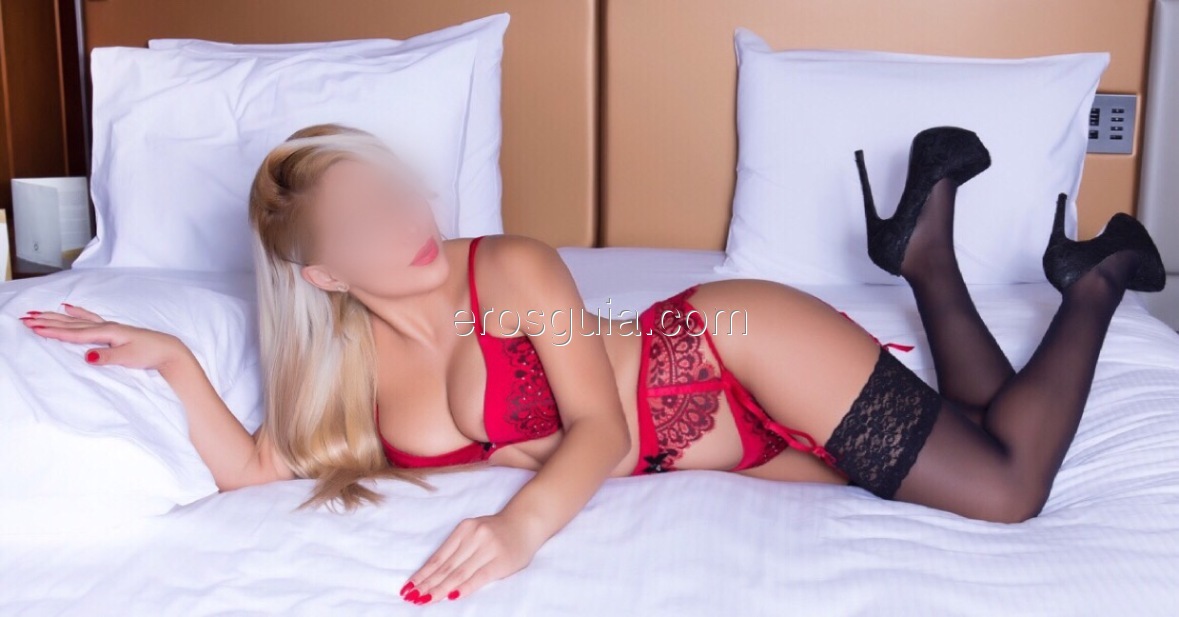 Sofía
Escort in Madrid
Hello lovies! My name is Sofía, your perfect companion to satisfy your most ardent desires.

I'm an elegant girl, sexy, sweet and at the same time kinky and inhibited. Ready to enjoy to the maximum pleasure without limits or taboos. I want to know your fantasies and then make them come true. I can... Read more
Hello lovies! My name is Sofía, your perfect companion to satisfy your most ardent desires.

I'm an elegant girl, sexy, sweet and at the same time kinky and inhibited. Ready to enjoy to the maximum pleasure without limits or taboos. I want to know your fantasies and then make them come true. I can be your perfect escort to events or trips, whatever you want, I adapt to all kind of situations.

between the sheets I want you to feel the most wanted man. What are you waiting for? Come to see me love and let our imagination be the protagonist of our date. Call me now!