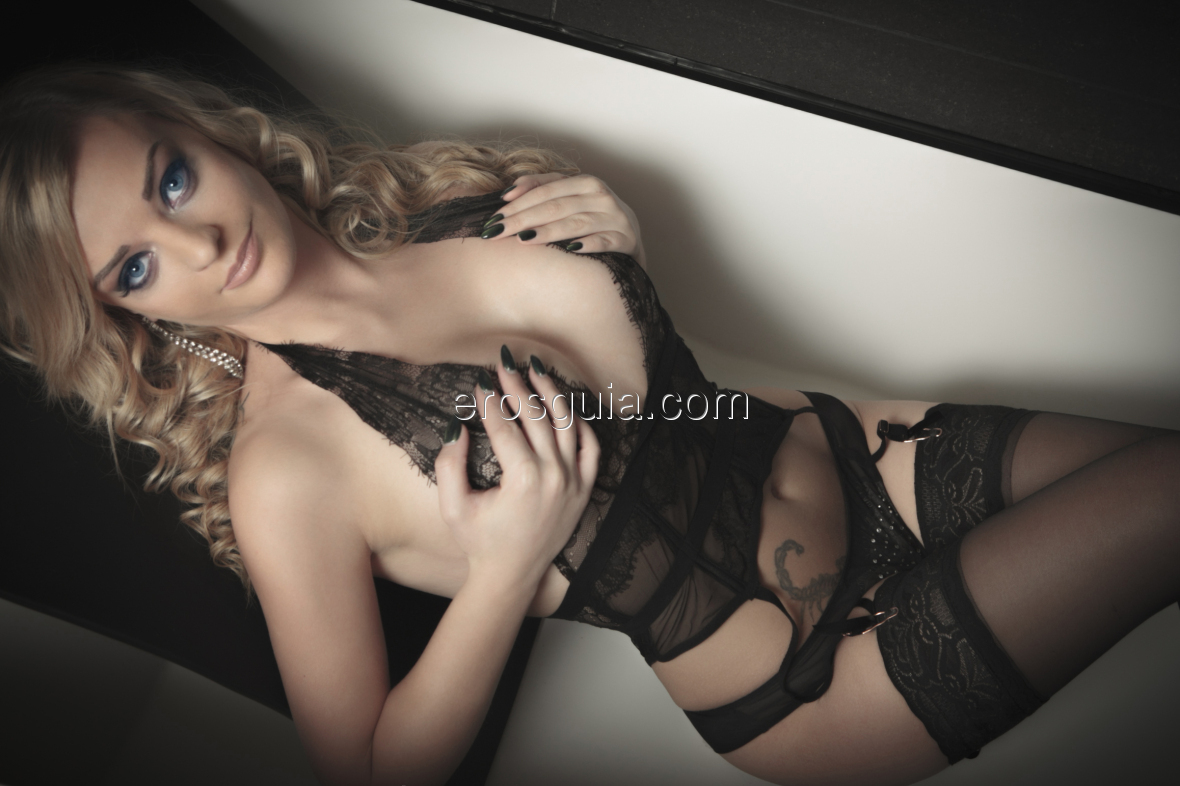 Alina
Escort in Madrid
The beautiful Alina, just 20 years old has recently started with our agency to be able to help her family.

A slim girl, with long blond hair and very beautiful natural breasts.

She loves to escort gentlement to inhospitable places to get lost together.

her company cam take her to share romantic... Read more
The beautiful Alina, just 20 years old has recently started with our agency to be able to help her family.

A slim girl, with long blond hair and very beautiful natural breasts.

She loves to escort gentlement to inhospitable places to get lost together.

her company cam take her to share romantic dinners, night time coffees or simply a moment of intimacy at your hotel room or her apartment.

Slowly undressing this young beauty will make you feel all the inocence she has inside.

She loves real kisses, those given with passion. She firmly believes the main duty of a woman is to make her man happy. That doesn't mean she tolerates any rude or rough treatment.